The Digital Humanities is a quickly growing area of research in the academy. The Digital Humanities
refers to the intersection of various forms of computation and technology, and the disciplines of humanities. It includes a wide range of tools, from the simple use of word processors and presentation tools (like Microsoft Word/PowerPoint, Apple's Pages/Keynote, or OpenOffice), to Data Mining, and even includes Massive Open Online Courses (MOOCs).
However, it is important that we don't think of the digital humanities simply as tools that we use to learn. Rather, the use of digital tools in the classroom should be a dynamic and self-reflective process. As we use tools in the classroom, we must take the time to teach our students how to use technology properly, and perhaps more importantly, talk to our students about why it is useful in the learning process. These conversations with our students should, in turn, change how we use our tools the next time around.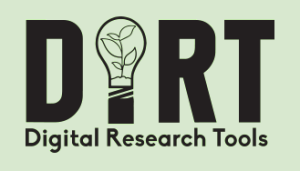 As instructors, there are many ways in which we can use a variety digital tools in the philosophy classroom to lead to deeper learning and engagement with course material. What you'll find below are some of my favorite resources, which I use in my own teaching and research. In addition to these (or, if you don't find the tool you're looking for), I recommend checking out Bamboo DiRT, a registry of digital research tools for scholarly use. For those interested in academic scholarship on the digital humanities, I'd recommend this SSHRC funded research on how the digital humanities are developing within the academic community. For those still in need of convincing, here is a nice post on how going digital can improve the quality of higher ed.
---
Digital Research
Digital Research Databases. Electric databases and digital archives are better than ever, and make the days of card catalogues almost folkloric. Kindles, tablets, and other devices are also making it cheaper to buy texts while also expanding access to numerous books and articles.  In some ways, these tools have made academic research easier than it has ever been. Here are some of my favorite go-to places:
Philosophy-Specific Research Tools. Philosophy has a number of great discipline-specific tools for students conducting research, ranging from our own encyclopedia to an entire directory of philosophical work that is searchable by topic or keywords.
---
Content Visualization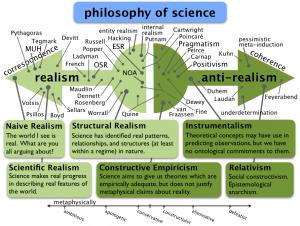 Visualization of Philosophy. The Indiana Philosophy Ontology (InPhO) project has a variety of tools covering philosophical ideas, thinkers, and journals. In the DataBlog, you'll find numerous visualizations of philosophy-related data. InPhO is constructed using "dynamic ontology", a three step process of data mining, expert feedback, and then machine reasoning.
Some other examples of visualizations of philosophy texts are Kant' Critique of Pure Reason, interactive wheel of Hegel's Logic, and this hypertext of Wittgenstein's Tractatus.
Philosophy in Figures is a tumblr posting various info-graphs about the philosophy discipline (such as the image on the right). The image on the left will lead you to a great visualization of the History of Philosophy. This image lacks a representation of all the great work women have done in philosophy. The APA has a great poster of women in philosophy.
Visualization of Narratives. It's also worth poiting to the work of some english students and graphic designers who have created striking visual representations of great books. These tools can help students to visualize characters' journeys, interactions, and emotions throughout a book. This practice of taking a text and looking for larger patterns is sometimes referred to as "distance reading". I would love to see how philosophy might adopt this idea to make our own graphs. Some of my favorite examples are:
Visualize your own Text. Wordle and Voyant allow for the creation of word clouds. DocuBurst is another great document visualization tool. These types of tools can show students complexity or range of language used, or to help identify themes or keywords.
Diagrams and Charts. Not only is LucidChart a great chart, flowchart, and diagram design tool. It also allows for simultaneous collaboration.
Infographics. Piktochart is *the* place to get those amazing templates for infographs.
---
Enhanced Presentations & Class Resources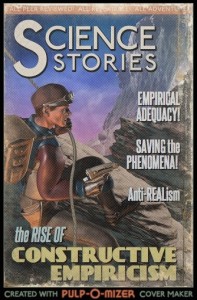 Presentations. A Prezi can be used as a replacement for powerpoint during class, or could be used to develop a resource for the class. One of my favorite Prezis is by Western's own Angela Medelovici, in which she walks through a Sample Philosophy Paper.
Pulp-o-mizer is a great tool for adding images in the spirit of pulp magazines to presentations (image courtesy of Jessey Wright).
Creating Animated Videos. VideoScribe, and Articulate Storyline are the tools to use to add visual writing to accompanying audio or video. TruScribe and Camtasia are other software that get you this whiteboard-style video. All of these have free trials.
Creating Interactive Videos. EDpuzzle, Zaption and eduCanon allow you to add text, quizzes, and questions to videos. This type of tool can be of use for independent learning before, during, or after class. It could also be added to videos content for online, blended, or flipped courses. Free-trials for academics are available for both these tools.
Online Games. This ProfHacker article on Making Adventure Games in the Classroom may be of interest to those wanting to explore game development. This list here is another site that might be of interest to those interested in educational software and games for kids (many thanks to Tess Lyons' amazing group of elementary students for letting me know about this resource! They have been using it a lot, and think it will be of interest to others too.)
---
Collaborative Work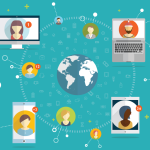 Document Editing and File Sharing. With its ability to sync on various devices, and a range of options for collaborative folders Dropbox is my go-to for file sharing. When I'm working more collaboratively on a document however, I prefer Google Docs. Google Docs, now housed in Google Drive, allows for real-time editing and updates given the ability to see your collaborators highlight, edit, and comment (almost as if you were sharing a screen)

Social annotation software is also great to use in class. Annotation increases memory and learning, as well as improve reading comprehension. In addition to Google Docs, eMargins and ClassroomSalon are other great tool for collaborative annotations.
Visual Collaborations. Another great file sharing option for those want something a bit more visual is Padlet. Padlet is like Pintrest for websites, resources, and documents. Given the settings you chose, this is a great site for collaborative work involving lots of links to websites and documents, or, to set up as site just to share documents, resources and links with students. Trello is another great collaboration visualization tool.
---
Social Media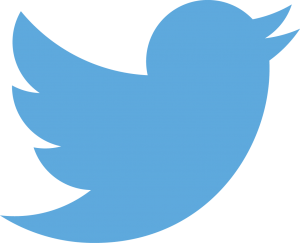 Twitter is becoming a popular tool to use to generate class discussion or to "live-tweet" a conference. If you generated a great discussion you'd like to save, Storify will take your tweets and photos and create a static page to "retell that story". If you're looking to get high social media traffic, there are some interesting charts on prime times to post.
Facebook is another tool that can allow an exchange of ideas, resources, and discussion.
 For many of the instructors I have talked to, Facebook has been a favorite tool for generating discussion (given students, and the instructor tend to be on Facebook all the time anyway). However, some instructors have also pointed out that it demands awareness that using social media platforms requires a high level of trust between the students and instructor.
Using social media as a course tool requires a high degree of self-refelective practice, and constant consideration of what it means to have a presence on social media. Using social media in the classroom is a way to start to show students just how public the digital world is, as well as what it means to be "publicly" accessible. One benefit to social media (and other digital tools the allow students to exchange information) is a decentralization of information, getting your students helping and teaching other students. In some sense, the instructor then becomes part of the community and is no longer the sole authority. It is also important to reflect on how using social media also changes the standard rules of engagement. Finally, and perhaps a particularly interesting point for discussion within philosophy, social media can also raise questions of virtual embodiment and digital identity.
---
Mobile Device Tools
U.N. studies show that more people have cell phones than have toilets. And while students and
instructors can be distracted by cell phone or a smartphone use in class, they also can have their advantages.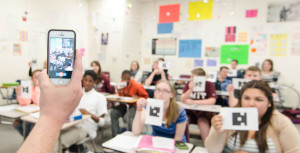 Rather than having students buy "clickers", why not use the tech they have?
For the instructor…
---
Blogs

Blog as a Syllabus. Using a blog can transform the syllabus to a place of learning, rather than a static document that talks at the students. Here is great example from a couse in the English Department at Western Univeristy.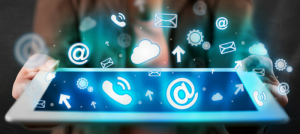 Course Blog. In philosophy, a course blog can be used to promote going beyond the assigned reading, and encourage students to connect course material to current issues in society. Blogs provide students a place to begin to become comfortable sharing their ideas and writing with a larger audience (as opposed to just the instructor). Additionally, given that blogs tend to be short (typically around 500 words), and written for a non-specialist audiences, students must work to refine their writing skills to clear and concise. For instructors, this post on A Rubric for Evaluating Student Blogs may be of interest
There are lots of free hosts out there, as well as services that deliver or aggregate new blog posts. Here are my favorites:
---
  Acknowledgments: This page was created to complement a workshop for philosophy TAs at Western University on "Exploring the Digital Humanities" as part of the 2013-2014 Lead TA program. Many thanks are owed to the TSC and other Lead TAs for discussion on the digital humanities, and pointing me towards some of these great resources.    Last Update: Sept 2015
SaveSave
SaveSave
SaveSave