Philosophy-Related Resources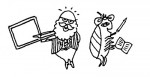 Best All-Around
Pink Guide to Philosophy addresses reading philosophy, writing papers, myths about philosophy and general tips for doing well in a philosophy class.
Taking Notes in Class
Reading Philosophy
Writing Philosophy Papers
Other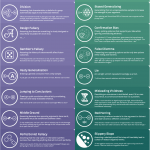 Productivity Tips and Tricks
Always have your stuff when you need it with Dropbox. Sign up for free here.
Sitting down to write a paper may feel like a huge, even impossible endeavor to undertake. The pomodoro technique is a great way to break longer tasks, like reading, studying, or writing a paper into smaller, more manageable size tasks. (I use this technique myself, and is hands-down the most effective thing I did to get writing done on my dissertation).
Research seems to indicate that there is only a finite amount of time we can focus on a task. The pomodoro technique takes advantage of this by breaking up work in 25 minute intervals.
Last Update: Sept 2014