My research also examines the role philosophy of science might play in public engagement with science. How to engage with the public about science is a complex matter, and the 'deficit model' of the public's scientific understanding has been abandoned; scientists cannot simply communicate more scientific facts to the public to improve public understanding of scientific issues. Approaches to public engagement must address the complexity of issues such as trust in science, political polarization, the identities and worldviews of scientists, and understanding scientific methods and its social structure. Philosophy of science has the potential to make valuable contributions to this effort.
I'm especially interested in the role philosophy of science might play in science education curriculum. The nature of science has long been recognized as an important topic in science education. For example, the US K-12 Next Generation Science Standards (NGSS) and new state-level science standards have shifted to further emphasize understanding the "nature of science" as a competency in science. The NGSS "nature of science" component includes topics such as reasoning from existing evidence to conclusions, understanding how evidence relates to theories under consideration, and understanding the variety of methods used by scientists (just to name a few). Components of the nature of science emphasized in education contexts directly connect to bodies of research in philosophy of science. Yet these connections to philosophy have thus far remained underexplored.
UC Center for Public Engagment with Science (UC PEWS)
I currently serve as leadership for the UC Center for Public Engagement with Science (PEWS) as the Associate Director alongside Angela Potochnik (Director) and Max Cormendy (Executive Director). For more information on our Center, our research, and outreach projects please visit ucengagingscience.org.
Our Center's vision is to expand and enrich the interface between science and the public to benefit all stakeholders. PEWS is interdisciplinary, guided especially by philosophy and other humanities and social sciences, and community-partnered. Our activities fall broadly into three buckets: Outreach, Training, and Research. Our outreach activities are directed at the public about science and directed at academic audiences about public engagement with science. We also research theory and practice of public engagement with science and offer training opportunities for graduate students and researchers to improve their public engagement with science. Rather than focusing public outreach efforts on scientific facts, the PEWS approach to public engagement cultivates conversations around complex issues like trust in science, political polarization, identities and worldviews, and understanding scientific methods and its social structure.
Public Engagement with Science Workshop. In May 2021 (supported by NSF-1946951) we hosted an interdisciplinary workshop bringing together academics and practitioners to develop theoretical and practical resources for public outreach and engagement about science. The aims are to (1) develop connections between philosophy of science and other disciplines with expertise in public engagement and (2) identify and help develop distinctive roles for philosophers of science in the interdisciplinary project of engaging the public with science. Workshop themes included (1) Science communication: public-facing events, writing, and social media; (2) Science education: engaging with students and educators about science; (3) Informal science education: science encounters for all ages in settings such as museums, zoos, and libraries; (4) Scientific work with communities: research with public participation, such as citizen science and community-based research.
For more information, including links to YouTube videos of all workshop keynote talks and panel discussions, please visit the Workshop's webpage.
Other Public Engagement with Science Collaborations & Committees
I serve as a member of the Philosophy of Science Association Outreach and Engagement Committee. This committee is charged with developing programming and infrastructure to encourage, connect, and promote the activities of members who want to be more socially engaged as philosophers of science.
I collaborate with the Galápagos Education and Research Alliance, a community science initiative that addresses issues at the intersection of poverty, ecology, conservation, and educational inequality in the Galápagos Islands, Ecuador. In particular, my J*PITER Lab leads the LAVA-Astronomía initiative to get the Galápagos community involved with citizen science in astronomy. This includes a citizen-based star-mapping project with the International Dark-Sky Association, teaching local students to participate and understand the tools for observation. This includes teaching Galápagos Naturalist Guides and local IB students how to use telescopes and holding occasional informal astronomy nights on the boardwalk.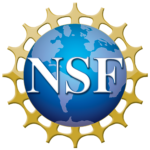 I am a Steering Committee member to the NSF Island Systems Integration Consortium (ISIC) Research Collaboration Network focused on feedbacks between geological, climatological, and biological dynamics associated with the formation of the Galápagos Islands: (#2114466). In addition to advising the network on aspects related to public engagement with science, I am also responsible for co-facilitating (with A. Potochnik through PEWS) the RCN's public engagement training.